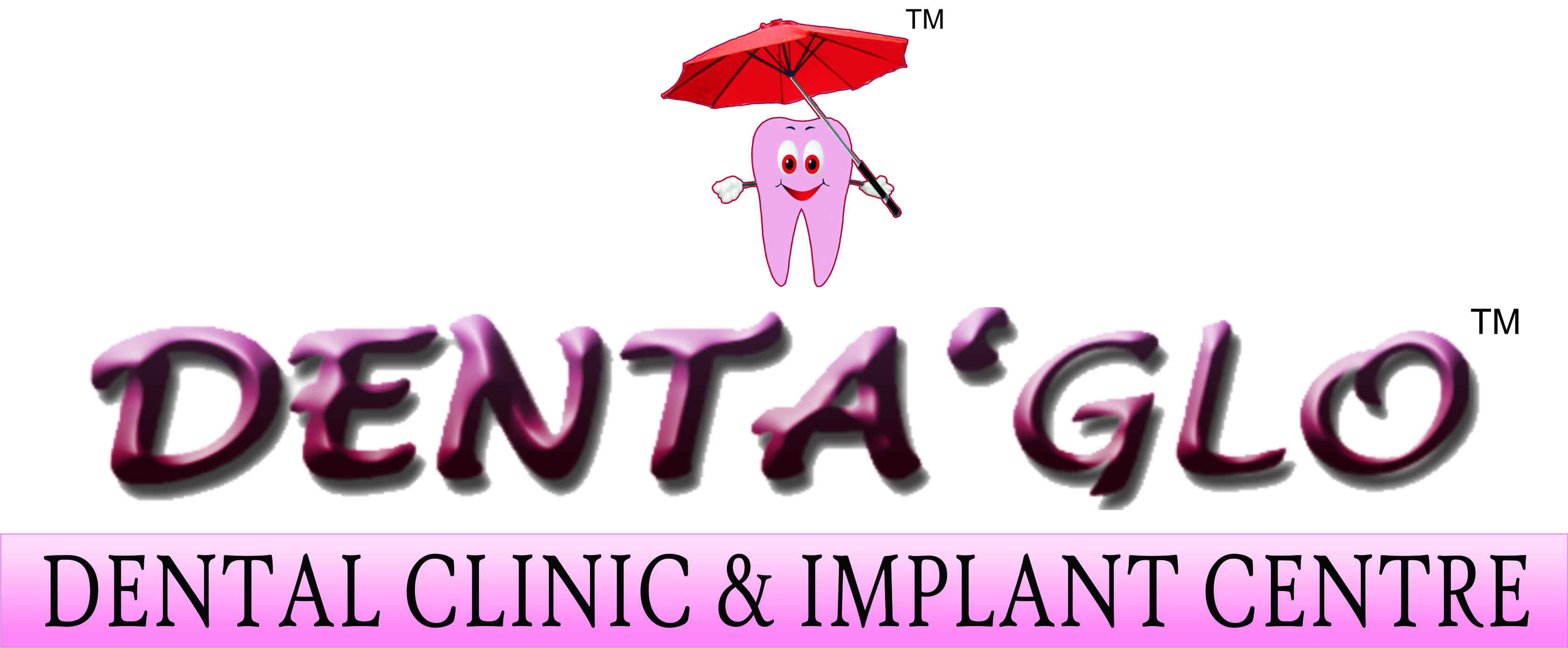 REHABILATION OF MISSING TEETH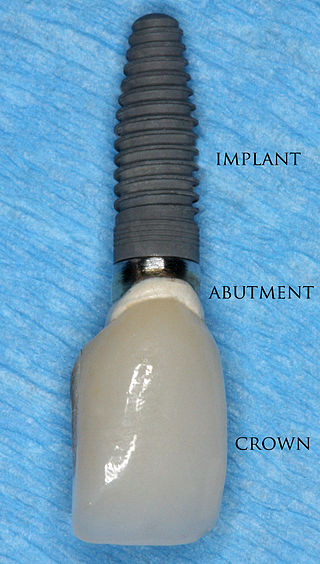 DENTAL IMPLANTS:
A dental implant (also known as an endosseous implant or fixture) is a surgical component that interfaces with the bone of the jaw or skull to support a dental prosthesis such as a crown, bridge, denture, facial prosthesis or to act as an orthodontic anchor. The basis for modern dental implants is a biologic process called osseointegration where materials, such as titanium, form an intimate bond to bone. The implant fixture is first placed, so that it is likely to osseointegrate, then a dental prosthetic is added. A variable amount of healing time is required for osseointegration before either the dental prosthetic (a tooth, bridge or denture) is attached to the implant or an abutment is placed which will hold a dental prosthetic.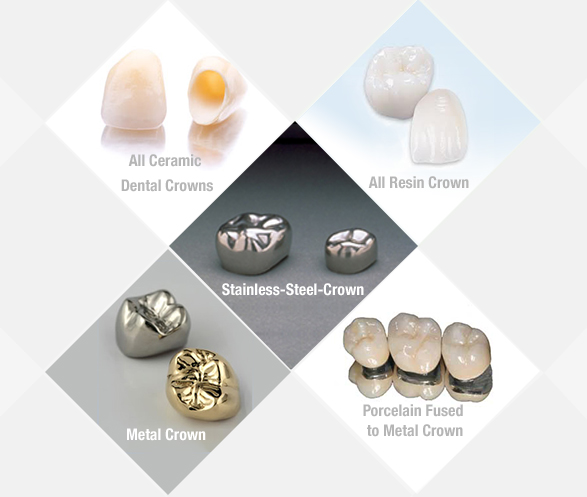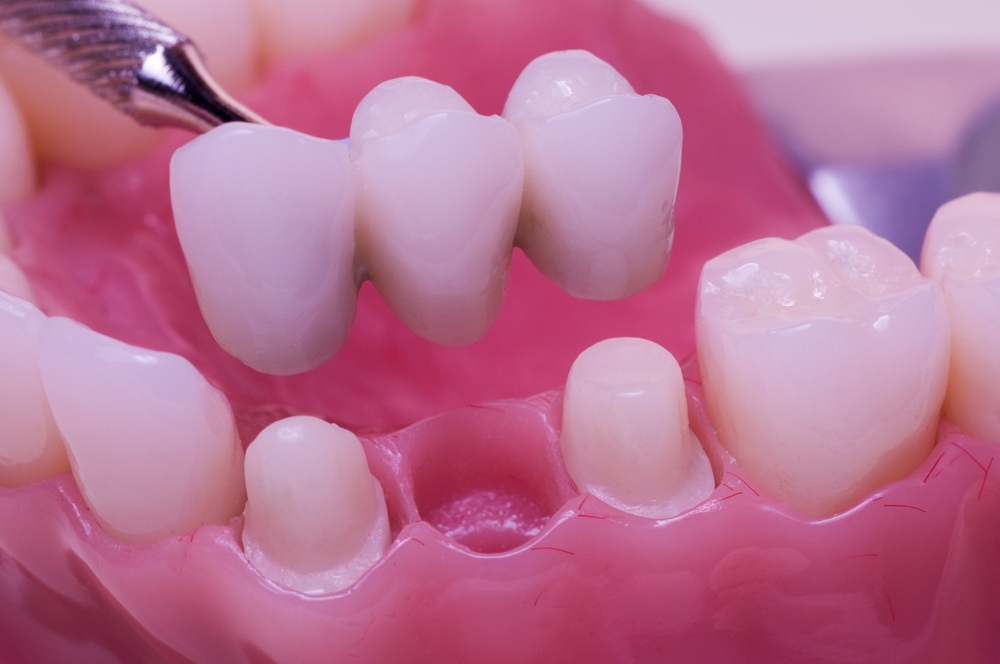 CROWNS AND BRIDGES
A crown is a type of dental restoration which completely caps or encircles a tooth or dental implant. Crowns are often needed when a large cavity threatens the ongoing health of a tooth.[1]They are typically bonded to the tooth using a dental cement. Crowns can be made from many materials, which are usually fabricated using indirect methods. Crowns are often used to improve the strength or appearance of teeth.
A bridge is a fixed dental restoration used to replace a missing tooth (or several teeth) by joining an artificial tooth permanently to adjacent teeth or dental implants. Types of bridges may vary, depending upon how they are fabricated and the way they anchor to the adjacent teeth. Conventionally, bridges are made using the indirect method of restoration. However, bridges can be fabricated directly in the mouth using such materials as composite resin. A bridge is fabricated by reducing the teeth on either side of the missing tooth or teeth by a preparation pattern determined by the location of the teeth and by the material from which the bridge is fabricated.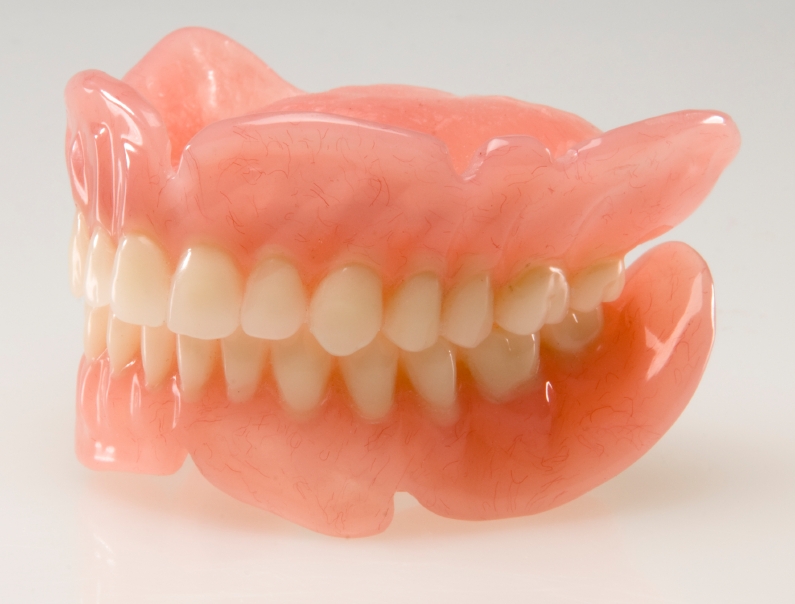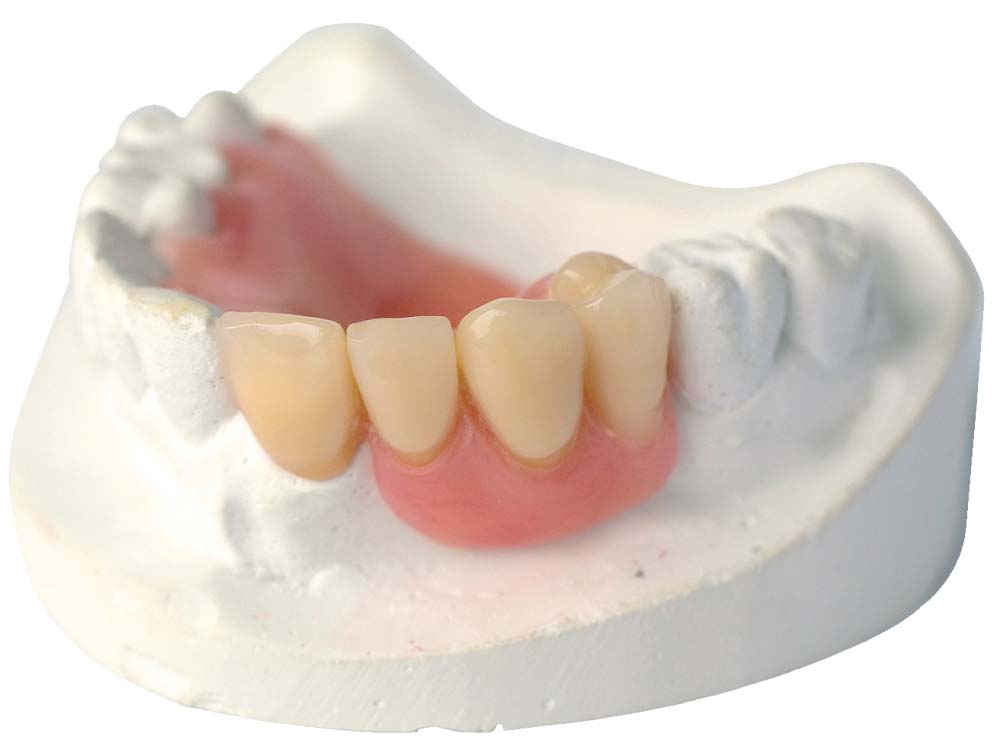 DENTURES:
A denture is a removable replacement for missing teeth and surrounding tissues. Two types of dentures are available -- complete and partial dentures. Complete dentures are used when all the teeth are missing, while partial dentures are used when some natural teeth remain.
Complete Dentures
Complete dentures can be either "conventional" or "immediate." Made after the teeth have been removed and the gum tissue has begun to heal, a conventional denture is ready for placement in the mouth about eight to 12 weeks after the teeth have been removed. Unlike conventional dentures, immediate dentures are made in advance and can be positioned as soon as the teeth are removed
Partial Dentures
A removable partial denture or bridge usually consists of replacement teeth attached to a pink or gum-colored plastic base, which is connected by metal framework that holds the denture in place in the mouth